jewelry reflecting god's love, light & truth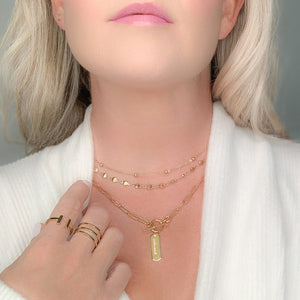 meaningful + modern
Jewelry is a statement. It shows people our style and personality, who we are and what we believe. House of Grace Jewelry is stylish and modern with fuss-free designs made for layering, but more than that, our jewelry is meant to be meaningful and personal. We design with purpose, and pray each piece will inspire, encourage and express what matters most.
faith-filled + fresh
Jewelry that is on trend and fresh, and also shows love for Jesus...yes, please! With all of our designs rooted in and inspired by scripture, our hope is that you are reminded of the grace and truth that each piece represents when wearing them. We pray that our jewelry will catch someone's eye to spark a faith-filled conversation that will change their eternity.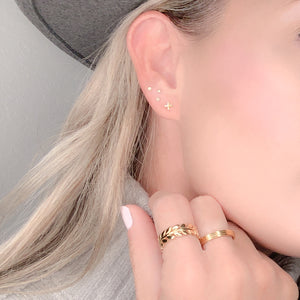 layered + lovely
God created you uniquely lovely from the inside out, so shouldn't your jewelry reflect that too? Our jewelry is designed for layering. To create a lovely look that is uniquely your own, layer our necklaces, stack up rings and bracelets or create a carefully curated ear with a combo of your favorite earrings. Layer on the pieces and let your personality shine.
made with lots of LOVE + PRAYER
We put a lot of love into each hand-crafted piece of jewelry, and before we send out each pretty little piece, we want to pray for the beautiful woman who will be wearing it.
We pray the jewelry is a meaningful reminder of God's constant and unfailing love and grace.
We pray each piece sparks a faith-filled conversation with a friend or someone new and inspires to share God's light and truth.
And we pray for each woman wearing House of Grace Jewelry, that they would be blessed to be a blessing to others.
share the LOVE
Help others find us by sharing the love! Follow us @houseofgracejewelry and pass along to all of your besties. They will thank you for it!
We love seeing our jewelry out and about, so post a pic of your new piece and don't forget to tag us!  #houseofgracejewelry
Oh, and become a part of our tribe of Jesus-lovin' ladies when posting your House of Grace faves. #hgracetribe